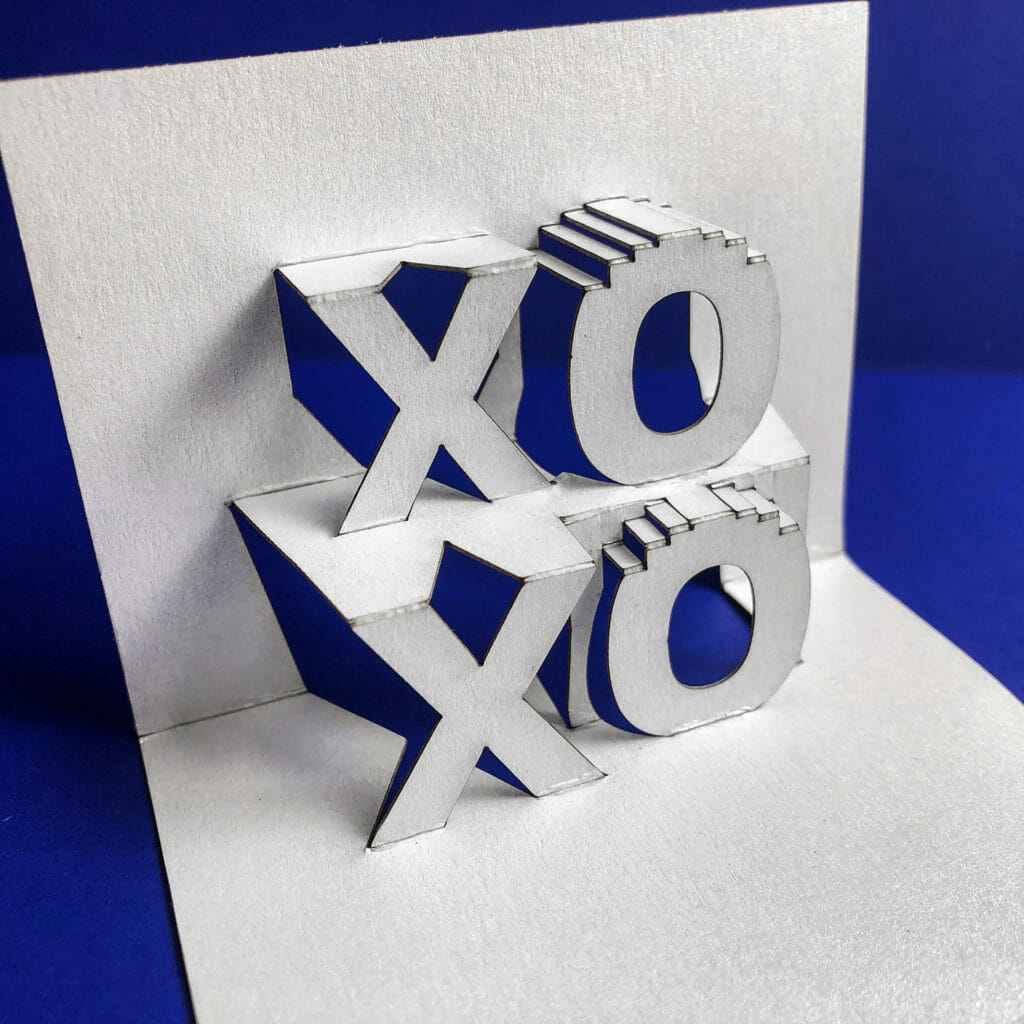 I designed this in honor of the 2019 XOXO Fest! Turning a simple sheet of paper into a pop up card is fun and, I encourage you to try it.
If you have a laser cutter or a CNC cutting machine (or "craft cutter"), you can load the SVG file below into your software and, use that to cut out the card.  If you can adjust the power or depth and pressure of your cuts to only cut halfway through, you can also cut the mountain fold lines with your machine.
You can also do it entirely by hand!  Download and print the pattern on a piece of card stock.  If you want to keep the front of your card pretty, reverse the pattern and, you'll be cutting from the back side.  Just remember to score your fold lines on the correct side.
You can also tape a printed pattern to a piece of card stock and, use a straight pin to poke a small hole at each junction of lines.  You can then remove the pattern and, use a ruler to score and cut your piece.  You can also use this approach with the pin to help make your valley fold score lines on the reverse.
The paper will tend to fold away from a score line.  By scoring mountain folds on the front and valley folds on the back, you will make the card easier to fold.
Here is a video walkthrough of cutting a card by hand:
Glowforge Settings
Score: speed 500 / power 9
Cut: speed 250 / power 36
Fast Cut (card outline): speed 500 / power 69