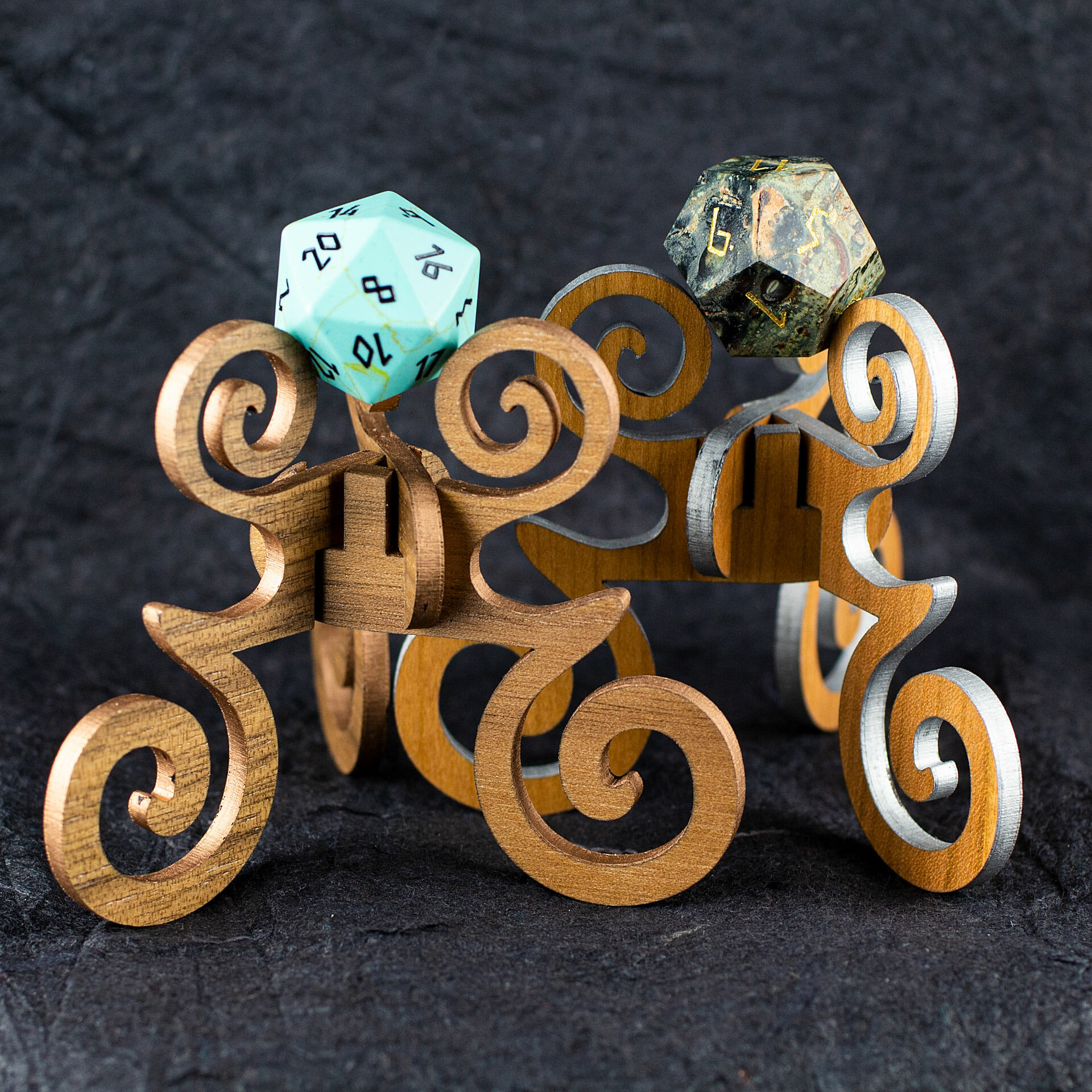 I had an idea for a slotted tripod stand design and, thought it would be fun to work out the details. These dice reliquaries are the result.
These are laser-cut from walnut and cherry plywood with edges colored with copper and silver metallic Sharpies, respectively. I also finished my MDF prototype with Black 3.0.
I made a short video showing of the design and manufacturing process, along with some beauty shots.