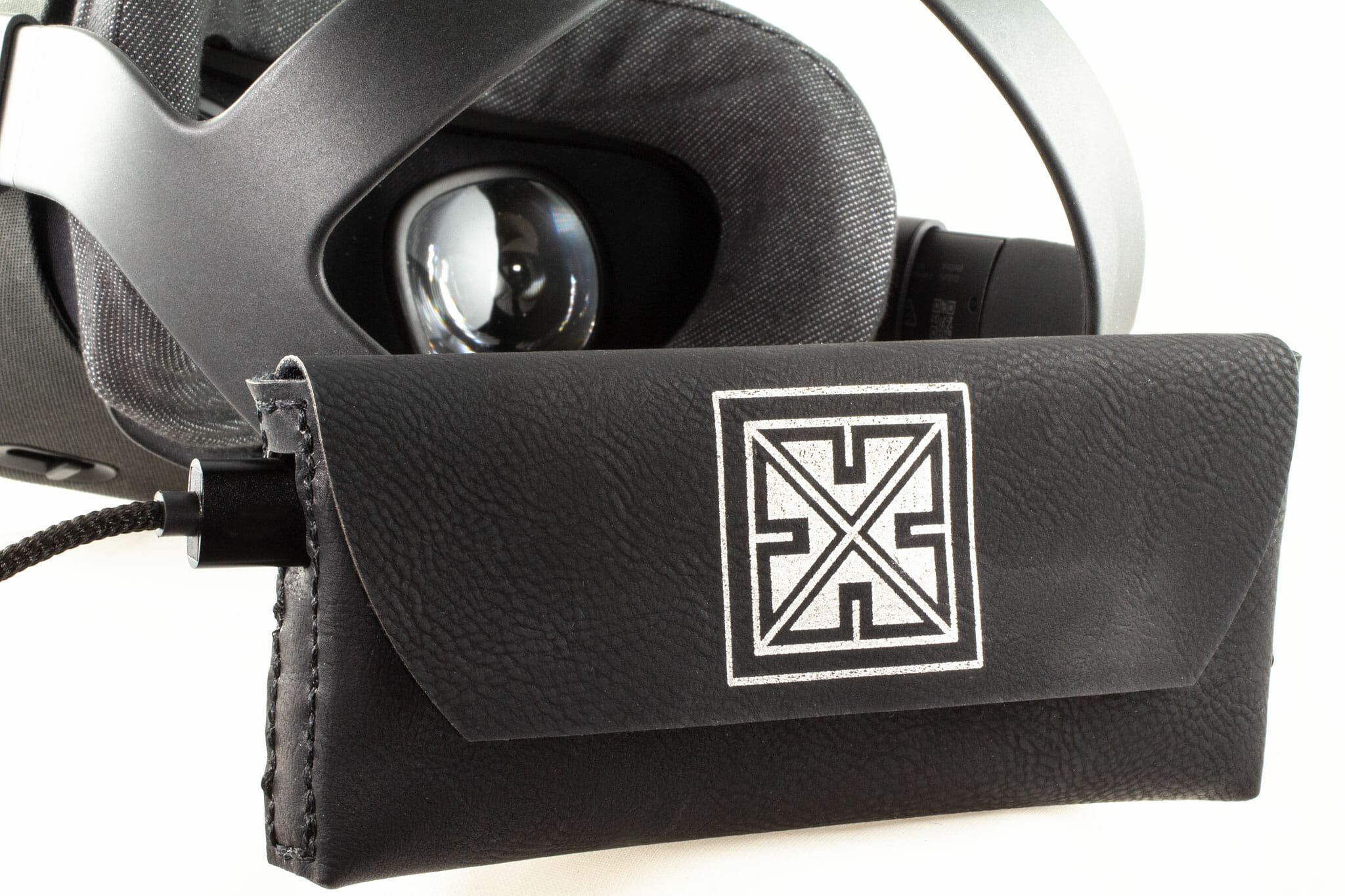 Something I noticed pretty quickly with my new Oculus Quest VR headset is that it slips forward very easily, especially during the sort of very active games I got it to play.  It is pretty front-heavy.  So, some ballast on the back strap helps quite a bit.
I taped a battery pack I had on-hand to the back strap with gaffer tape to confirm that it helped with the issue.  I decided I really wanted something a little more elegant, though.  So, I designed and made this battery ballast pouch.
If you want to make one of these, the files are all linked below, along with instructions and a build video.
Instructions / Fabrication Notes
There are two pattern files: one for cutting the pouch from the faux leather and, one for the rigidity insert.
The purple square is where you would put any graphic you wanted on the flap.  You could actually use all of the horizontal space to the edges of the flap, if you wanted.  Anything farther towards the body (down) will bend over the top of the battery, though.
For engraving the JPP Saddle Collection faux leather on the Glowforge, I used 1000 speed, 30 power and 225 LPI.  You are on your own for figuring out settings for other equipment.
Everything else in the pattern is cut using 245 speed and 60 power.
I cut the 1/8″ acrylic for the rigidity insert with the usual Proofgrade settings on the Glowforge.