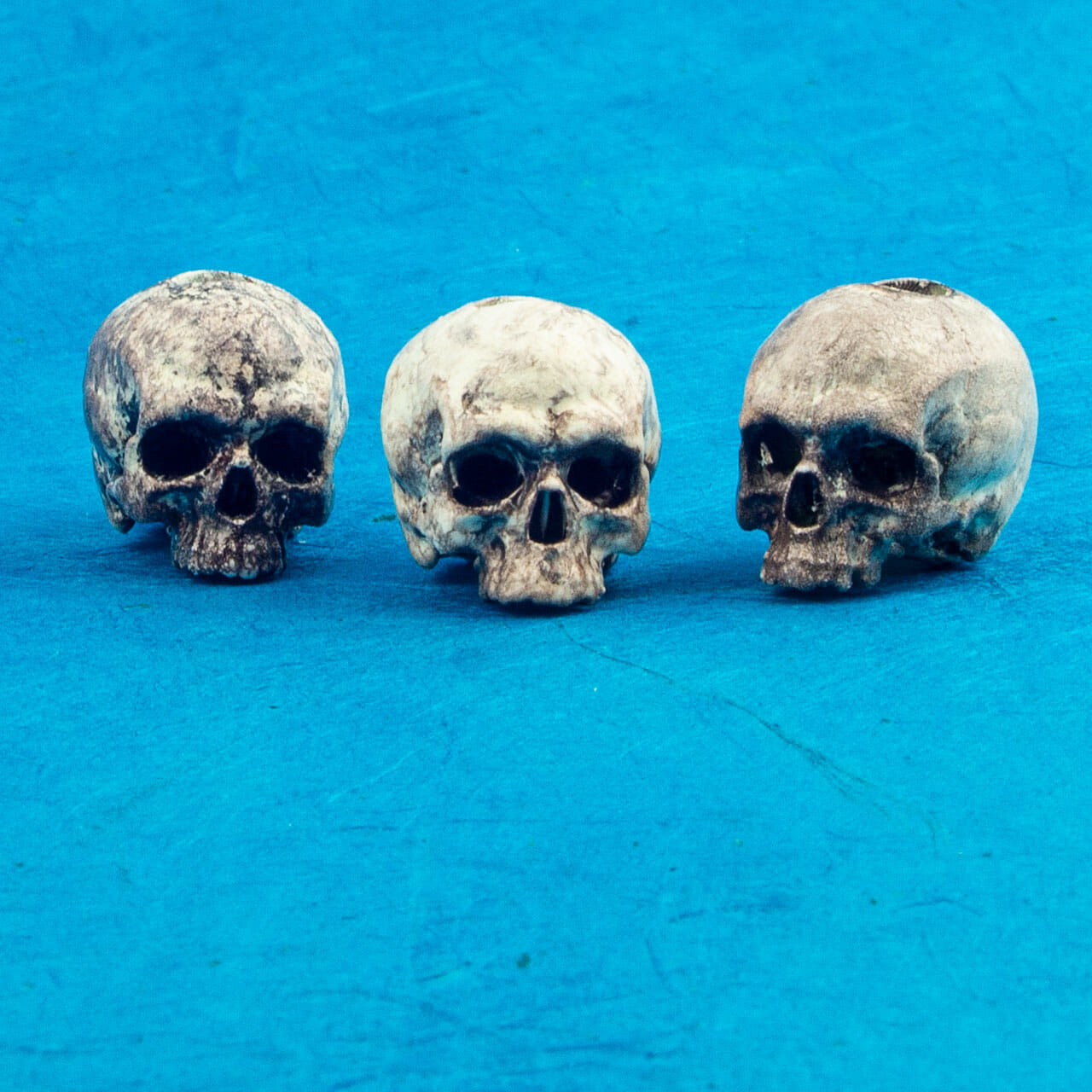 I used some hand-carved cow bone skull beads in a recent (forthcoming) project. I like the look there but, they are pretty rough.  Someone was showing me some tiny hand-carved wooden skull beads and, I wondered if I could come up with some relatively easy way to produce some more detailed skull beads.  My under-used SLA resin printer seemed like a good option.
I created a remix of a full skull model by Arminas Didziokas.  I used MeshMixer to remove the lower jaw, make it solid and, put a hole through it.  I printed a few at different sizes to get a feel for what would be best.
After curing, I primed them with Montana Cans white primer.  When that was dry, I dug out my old Aztek 3000S airbrush and gave them a coat of something more of an aged bone color.  Next, I did a simple dark brown wash on two of them them and, a black wash on the other.  They then got a light coat of matte polyurethane to protect the paint.
The holes probably need to be somewhere around .5-1mm smaller and, my painting technique needs some work.  It was challenging getting the wash to stay everywhere I wanted it and, the highlights got muddier than I would prefer.  Overall, though, I think they look pretty good.
Another possibility for future attempts would be to use the 3D prints to cast these in something else.
Note the dime in the scale pic.  These are a little under 1cm wide.