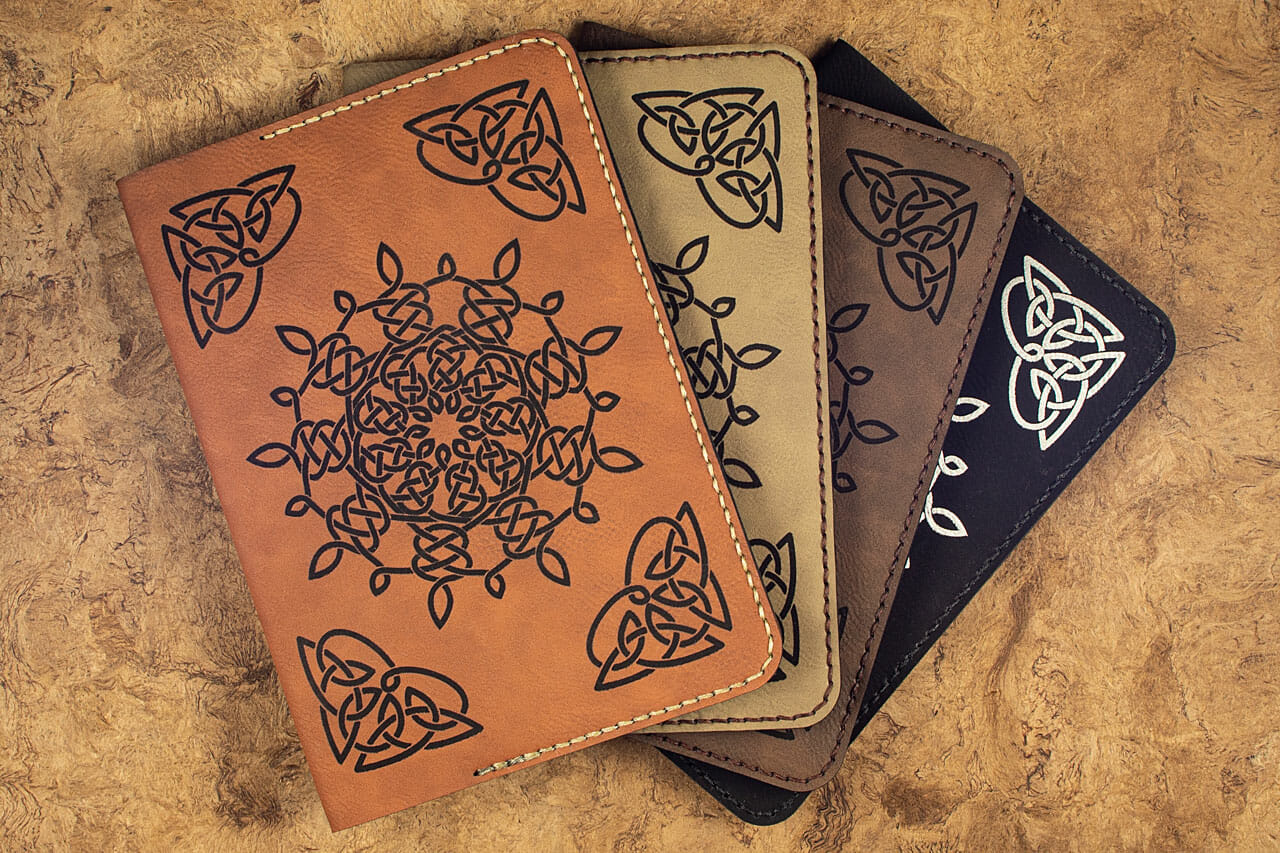 These journal covers are engraved with my Snowflake Celtic knotwork design (and a new corner piece I designed specifically for these).  These are laser-cut and engraved, then saddle stitched by hand (using the stitching pony I made recently).  These are made from a synthetic/vegan leather that looks and feel impressively like real leather.  I personalized a few of them.  These slip onto the Baron Fig Vanguard notebooks, which can be easily swapped as notebooks are filled.
I also made some packaging for them.  The Ice Gold cover stock laser engraves in a nice metallic gold for the design and ambigram logo.
Update: These are now available in the shop!