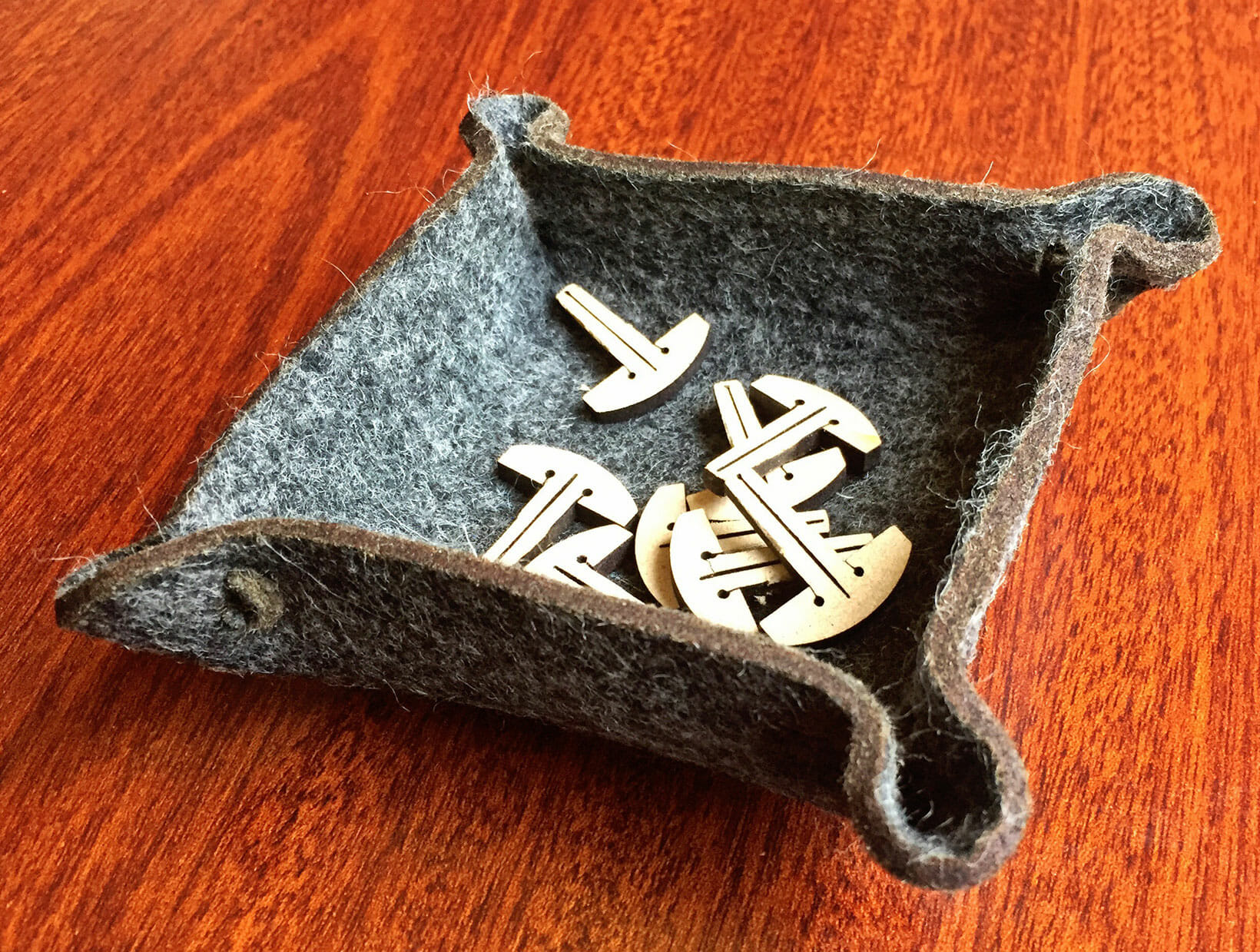 I wanted to make something to contain my work hold-down pins for the laser cutter. I had seen some simple felt trays that were formed from squares with the corners pinched and sewn together. It seemed like a no-sew technique might work well for that and, it did!
For assembly, I push a pair of small 5″ needle-nose pliers through the slit and, pull the mushroom-shaped tabs through.  If you want more guidance, I made a quick video showing production and assembly.
Update: I made another felt tray in "peacock" blue.  The edges did not char evenly, which looked a little odd.  Light application of a fine sanding sponge removed most of the edge char.
If you would like to make your own no-sew felt tray, you can use the pattern linked below. I am releasing this under a Creative Commons license.  You are free to use and modify this pattern for non-commercial purposes.  If you make changes to the pattern, you are encouraged to release your changes back to the community.
If you want to do something else with it (like make and sell felt trays), please contact me for separate licensing terms.
Pattern:
Tools and Supplies: