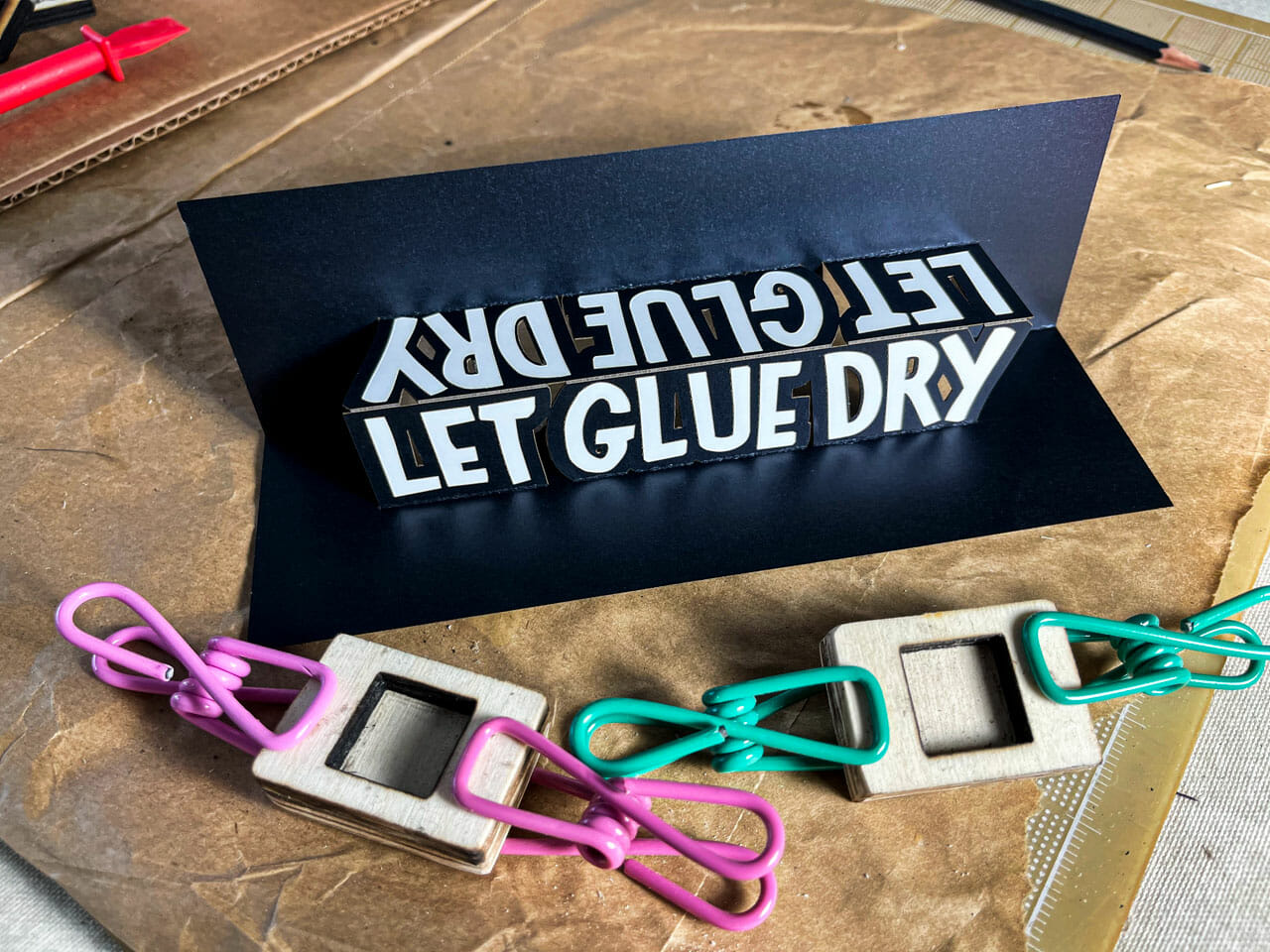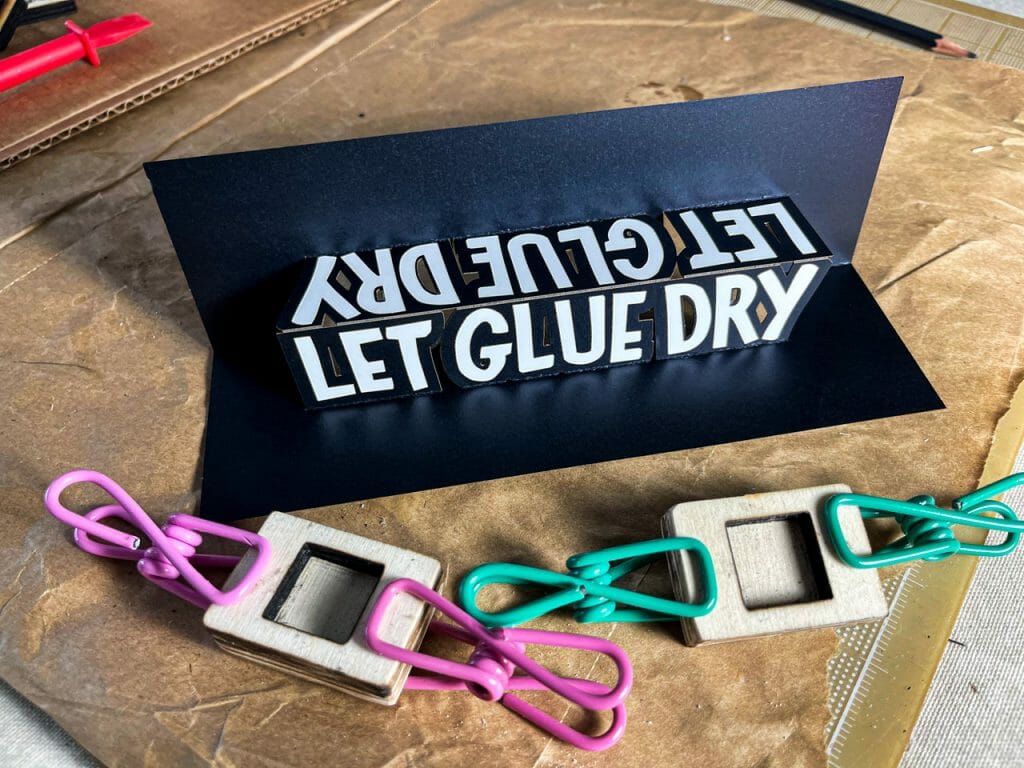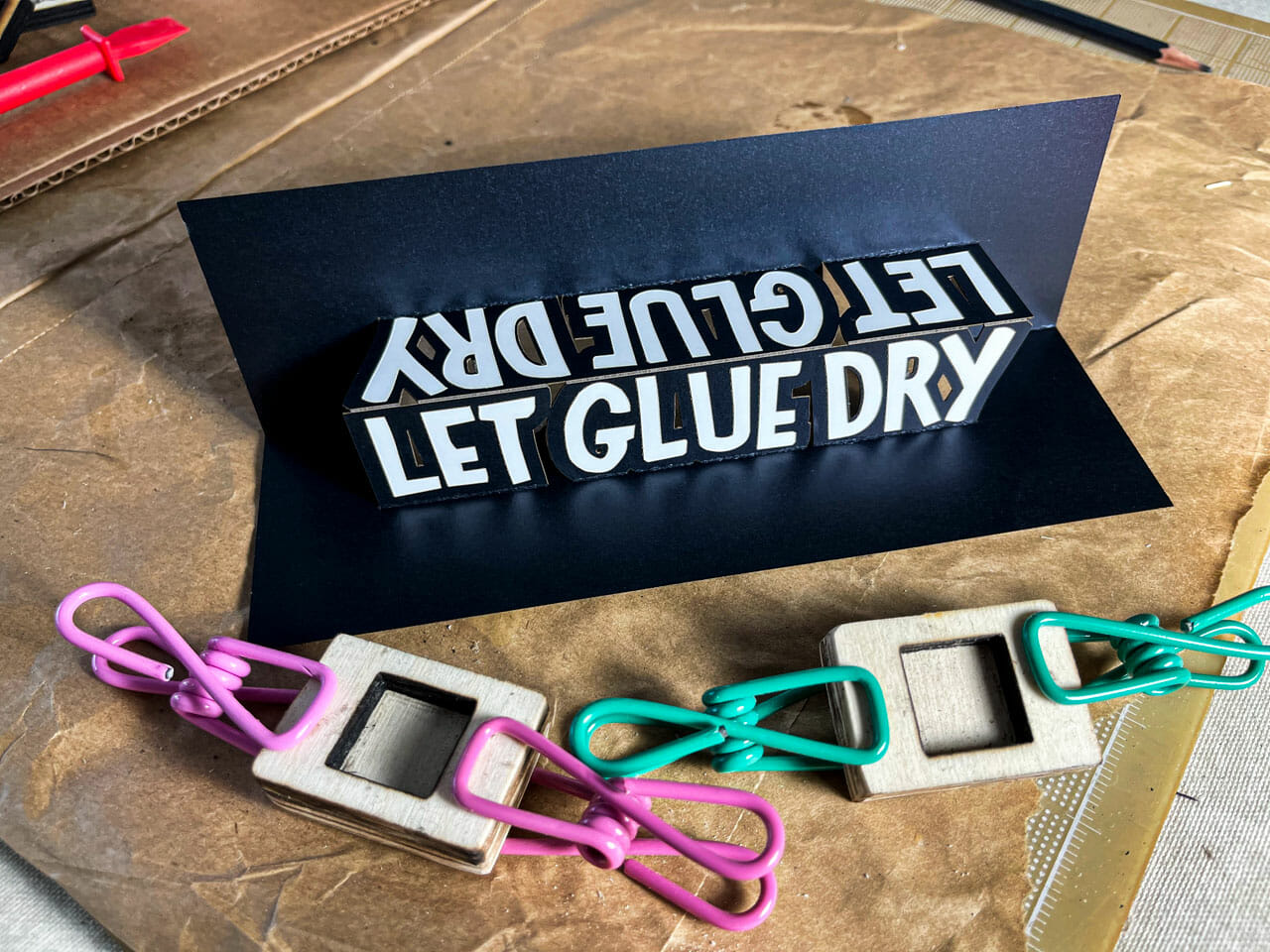 Someone made a paper craft version of the "Let Glue Dry" block Laura Kampf uses in her shop awhile back. I immediately thought of making a pop up card version that could be stored flat. I did one with a simple block font but, later, made another version where I reproduced the hand lettering from a photo of Laura's block.
I sent one of these to Laura back in March. I am going to assume that it's okay to share these unless I hear otherwise.
Although I cut my cards on the laser, you could do this entirely by hand with a craft knife. You can even skip the white stickers. The letters could be cut from white paper and glued on. The letters could be colored in with an opaque white marker or paint.
There are two version of each design. The regular one has everything aligned in one image. That is, the score lines for the back show aligned where they should be on the front like a standard OA pattern. The jig-in-place version has the score lines for the reverse flipped for production on a sign or laser cutter.
I made my cards using the jig-in-place technique. In brief, I:
Stuck the black stock down to an adhesive mat in the Glowforge.
Disabled all operations except the score lines for the reverse side and the card outline.
Ran those two operations.
Flipped the card over in place, aligning it with the hole from which it was cut.
Placed a strip of white polyester sticker over the face of the card where the white letter would be.
Disabled the reverse scores and outline cut. Enabled the other operations
Ran the operations.
Removed the card and weeded the white polyester stickers.
Folded the finished card!
I started to make a video of the jig-in-place technique but, it is not super clear on the black stock. I will likely do a video showing how this is done when I have another design on a lighter-colored stock to run.