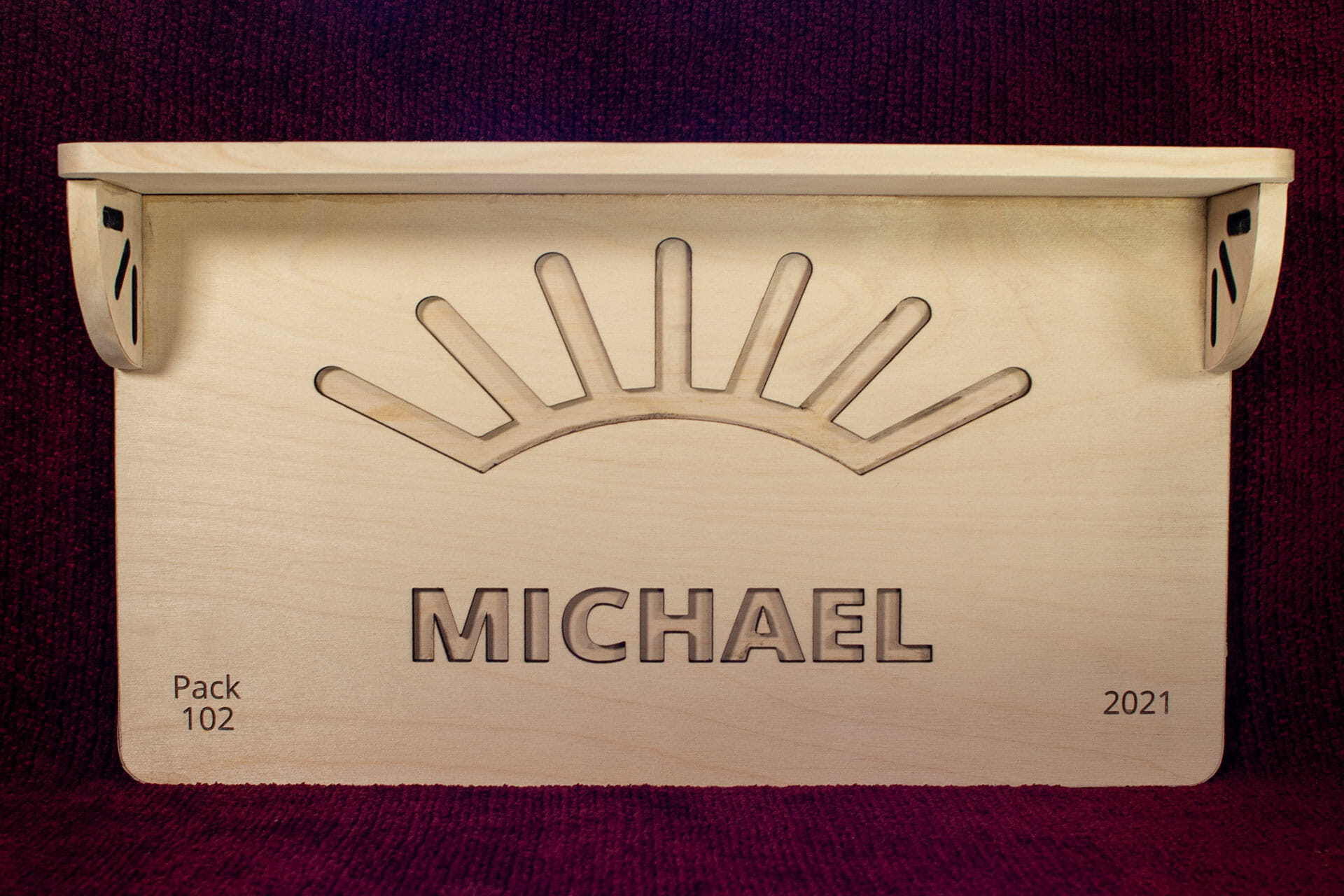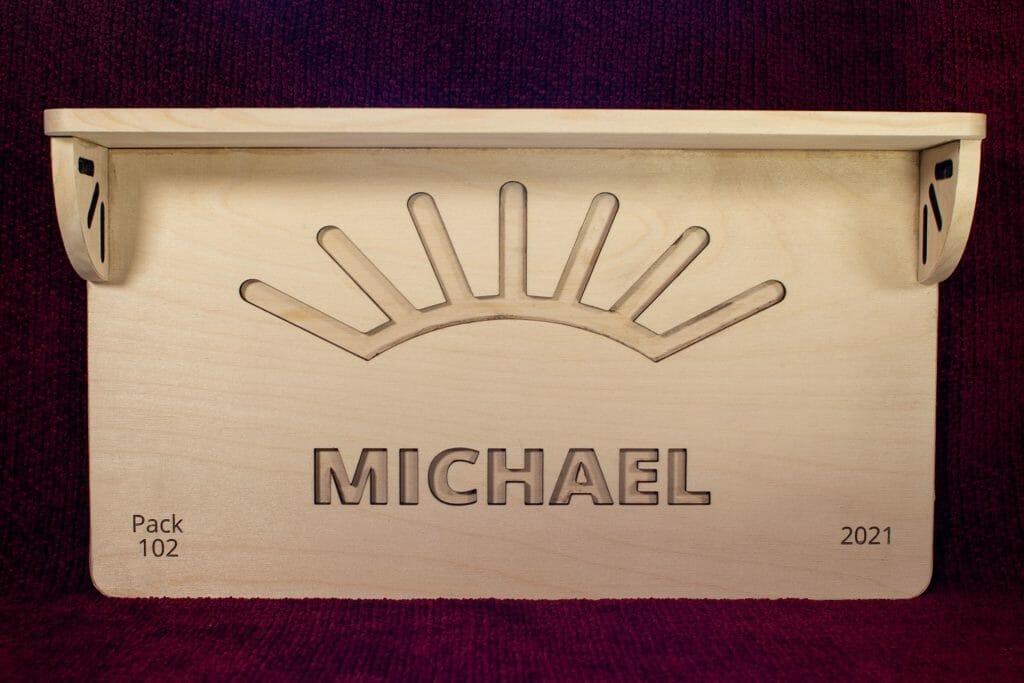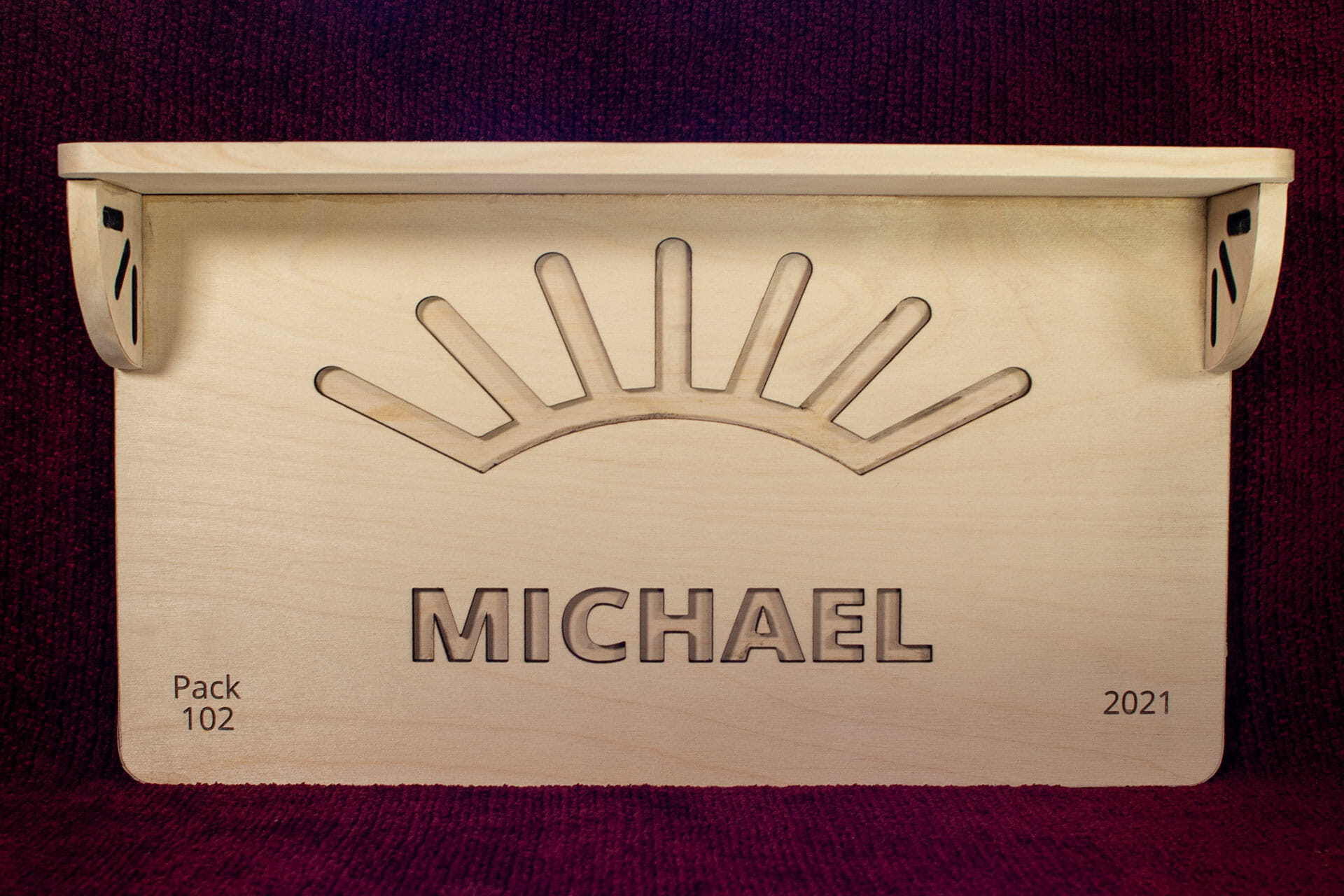 A recent recipient of the Arrow of Light wanted a plaque + shelf to hang in his room for display.  There didn't seem to be anything easily available that fit the bill.  So, despite limited experience with woodworking, I agreed to take a run at it.
I did a quick visualization in Fusion 360 but, patterned the parts in Inkscape.
The back is three layers of 1/4″ Baltic birch plywood glued together.  The name and sunbeam design are cut through the top layer with additional details engraved in the corners.  I put cut-outs in the back layer so the hardware can be inset and, allow for flush mounting against a wall.
The shelf and brackets are two layers of the same plywood, laminated with glue.
My original intent was to use countersunk screws to connect the bottom layer of the shelf to the plaque, then put the second shelf layer over that to create a good mechanical connection.  With all of my countersink bits MIA, though, I ended up just using wood glue.  A few quick tests suggest the ply will fail before the glue does.
I applied birch edge banding – my first experience with edge banding – to all of the exposed edges for a more consistent look.
This was shipped unfinished so that the recipient can stain it himself to match his room decor.