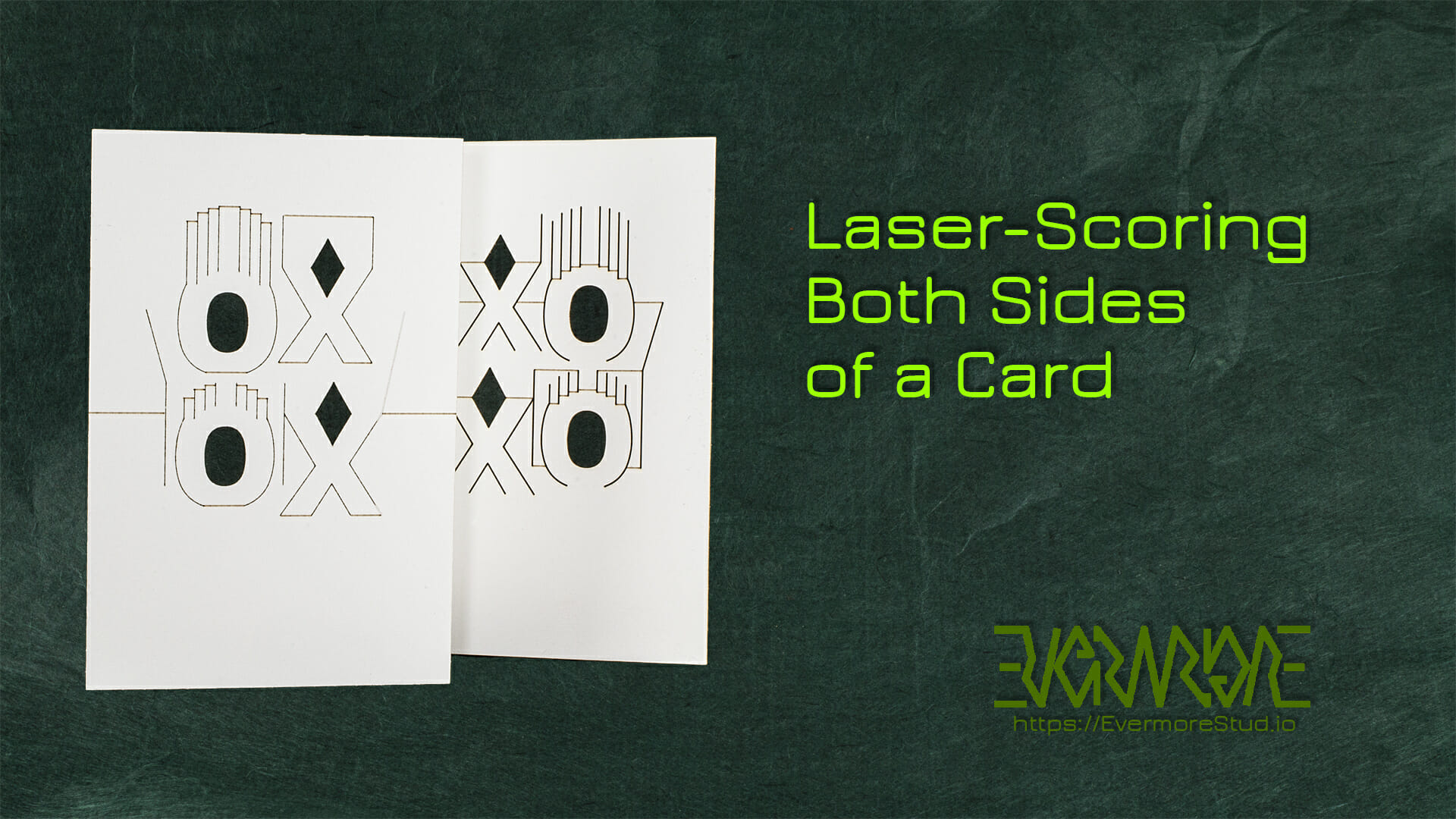 I have had several people ask me about this.  So, I made a video showing how to score both sides of a piece of paper or card stock with precision alignment using the laser.
After cutting and scoring the front of the card, I cut an outline of the reversed card and, set up a simple right-angle jig to make it easy to put the cut cards in the same spot in the machine.  I discuss several methods for work hold-down and, how to adjust for minor errors in the setup.
I am consistently able to get hair-line alignment using this approach.
While I am using a Glowforge here, this technique is essentially the same in other laser cutters.