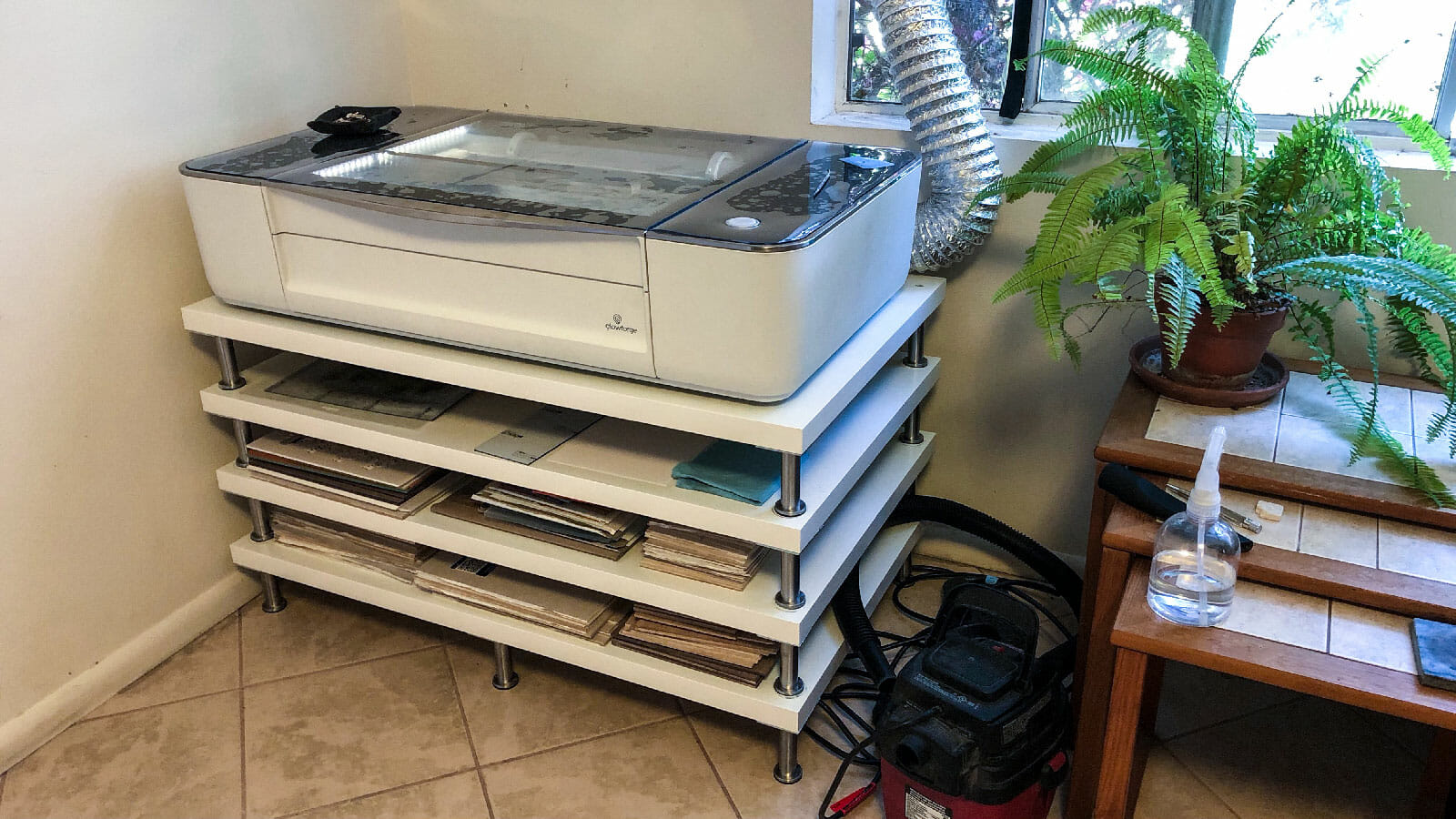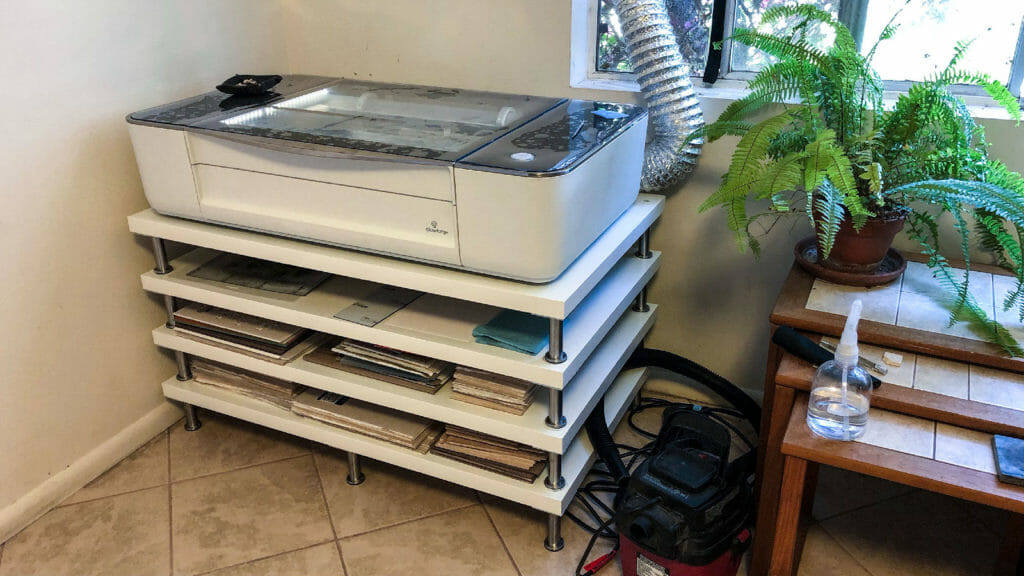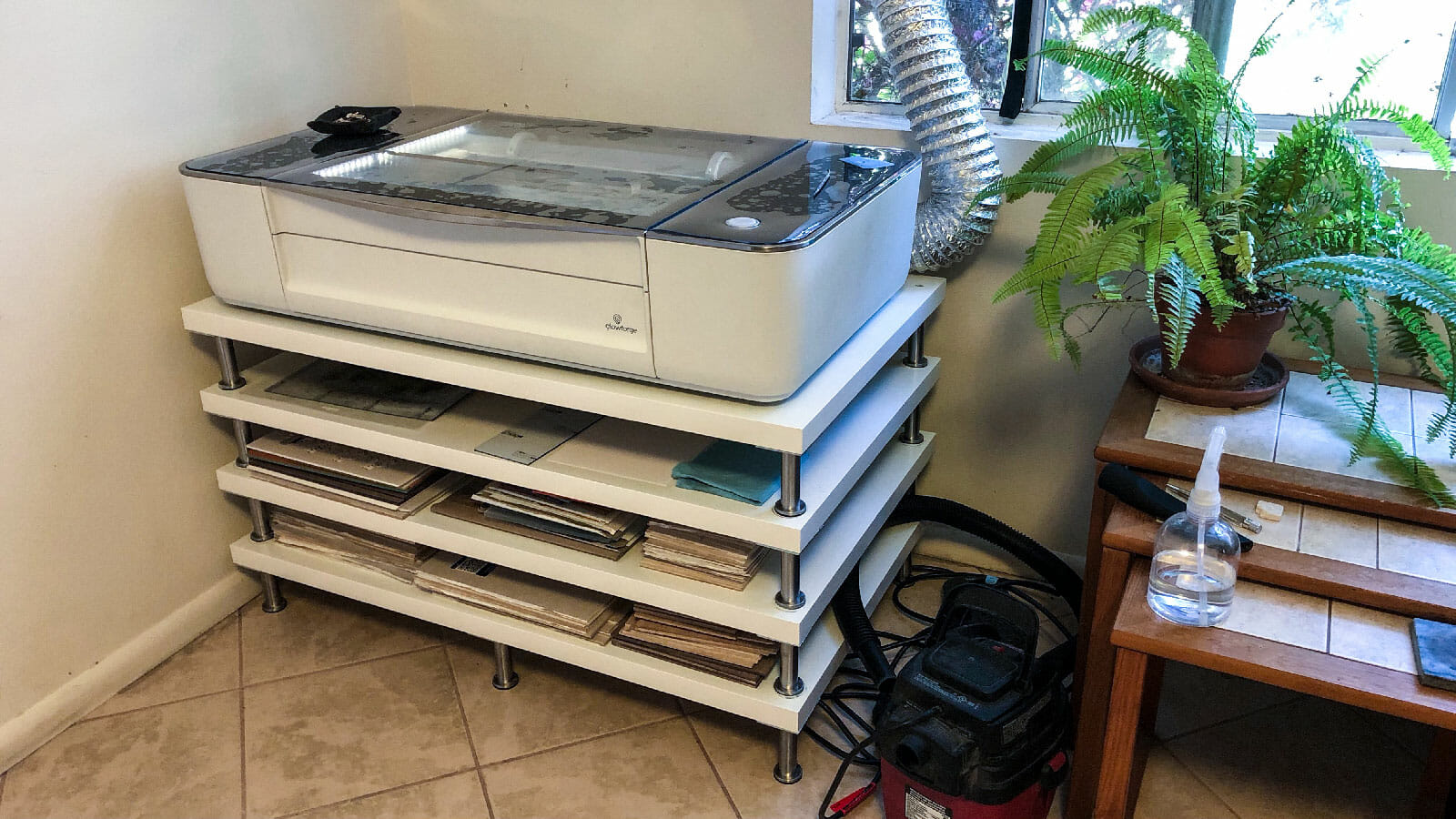 My original plan for the Glowforge was to have it on a low dolly that could roll under my high work table, even after the later addition of the air filter. Since it is in almost daily use, it has mostly just remained sitting in the middle of the studio floor so that it can vent out the window.
I also ran into issues with the machine shaking itself on certain kinds of cuts, especially those with spiral movements and, having that mess up the cut.
So, I came up with a plan to move some things around to free up a spot by the window for a sturdier table that incorporates a little storage.
The original idea for this Ikea hack comes from a 2013 post by Jonathan Fong. I know that several other Glowforge users have done basically the same thing.
I made my table only four layers so that it would still be at a reasonable height when the air filter eventually gets added. It's still at a great height for use now and, has added three extra layers of flat storage, which has been at a premium since the new machine arrived.
The shelf panels seem to be hollow core except for the mount points for the legs at the four corners. I noticed while adding the extra set of center legs to the lower tier that the screws were really not going into anything particularly solid. I think they will still help support the weight some, though.
Ikea no longer has the longer legs that Jonathan Fong used for his table but, I didn't particularly want that extra height anyway.
After the bottom, I glued the legs of each subsequent layer to the one below with construction adhesive. I used a metal construction level to keep everything square and level as I assembled it. Then, I left everything to dry for about 24 hours.
This was a great upgrade. It was about $110 USD in parts and, took a couple hours to build. It freed up a lot of floor space as well as providing some much more efficient flat materials storage. It's also a lot more solid than my original wheeled dolly.