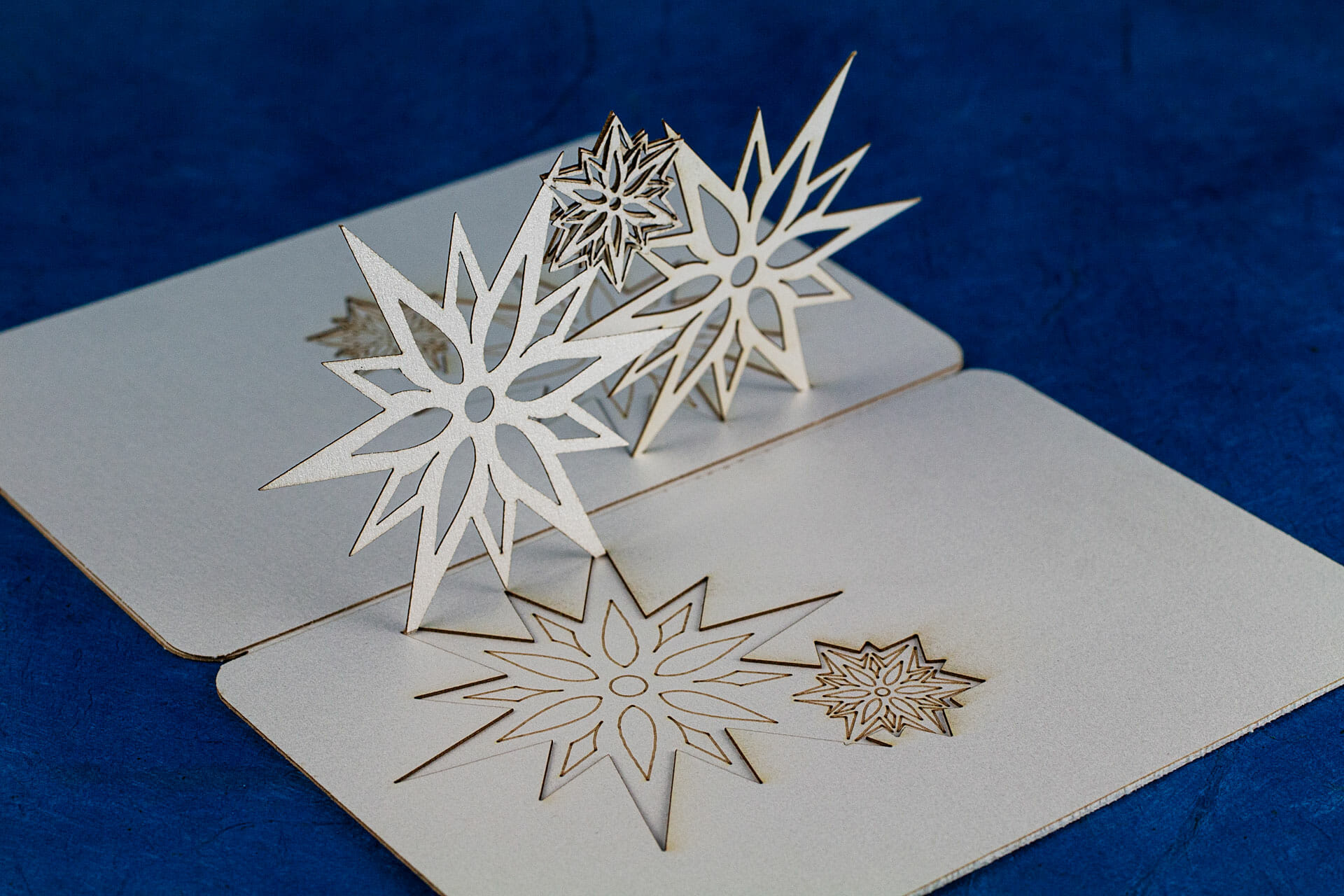 I played with several variations of this snowflake design back around 2002. There were a couple 180-degree-open card variants that I liked. They were both designed to be cut as four panels that folded together to produce a card with an integrated backing. I had some limited access to a laser cutter for a couple hours to produce the cards. I ended up going with the simpler of the two designs for the production run. That one was less sensitive to smoke deposition and, less fragile.
I always wanted to play with the other design a little more and, in 2020, I finally did a run of those on my own laser.
Smoke deposition was still a challenge, especially on a stock with a pearlescent finish and a little tooth. There is almost always some trade-off with that sort of thing and expedient production. I chose not to apply all of the full repertoire of techniques for these, opting to reduce wear and tear on expensive work-holding mats and, to make production faster.
I made a short production video featuring the jig-in-place technique, dry transfer adhesive and removing stray glue.