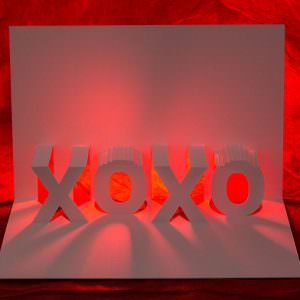 I am not sure why I didn't think to mention it when the new Popup Card Shop went live a couple months ago. It features pretty new photos of all of the commercial cards from Japan and, more relevant for this site, some of my designs, on sale for the fist time. You may remember the first one up from my post here last January on the Golden Spiral card (now available here). I added the quick design I did for the XOXO festival as a Valentine's Day card in February.
I am slowly working on getting some of my older designs production-ready. So, look for more soon.
I'm also working on refining some production techniques and, on some other experiments. I'll post more detail on those here eventually.
In the meantime, check out the Popup Card Shop and, let me know what you think!