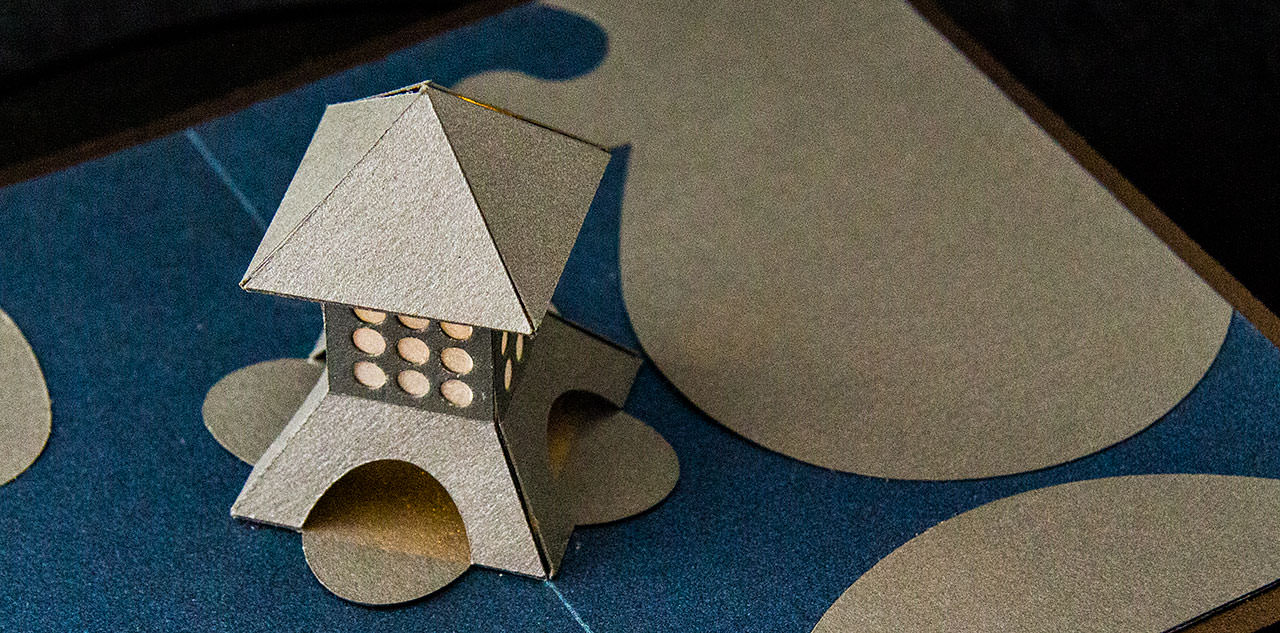 I have been making chicken tracks around integrating paper electronics with origamic architecture for several years.  This is my first presentable project along that line.
I've had a vague idea for a garden lantern OA for quite some time.  The electronics seemed like a solid match for this.  The lantern itself it is a single piece of stock, cut, scored, folded and joined on two edges to make a pop up. It is mounted on two additional flat base layers that incorporate and conceal the electronics.
This uses an integrated switch and has no externally-visible electronic components, which I haven't seen in any other paper electronics projects elsewhere yet.
The closed card is 11cm by 16cm. The lantern is 4cm square at the base and ~5cm tall when opened.
Watch the video to see the candle flicker effect and, to see it folded flat.
The "ambient nocturnal background sounds" in the video is another one of my multi-track recording experiments.
Special thanks to Natalie Freed whose paper electronics class at HSL shortened my learning curve with the paper electronics stuff. Thanks also to Jie Qi for her inspiring projects and, to the team at Circuit Stickers whose efforts made my project a lot easier.